Choosing your driving instructor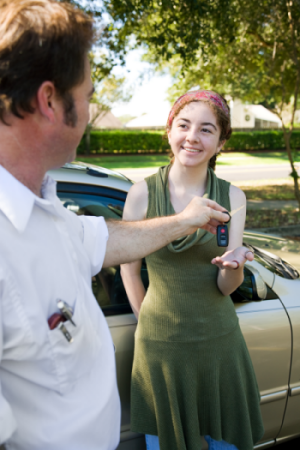 Some people learn to drive with friends and relatives, but with the busy traffic and complex rules on modern roads it's wise for all new drivers to have some lessons with a professional instructor, even if they have an opportunity to drive at home.
When looking for an instructor you need to make sure they are qualified. In the UK this means that the instructor must be approved by the Driver and Vehicle Standards Agency (DVSA).
If you are live outside the UK check the local regulations to make sure that you have an instructor who is qualified to do the job.
Important: In the UK it is illegal for anyone who is not a fully qualified Approved or Licensed driving instructor to charge a fee for driving tuition. If you knowingly pay money to an unlicensed instructor you could also be liable for aiding an offence.
Your instructor will guide you carefully through your training and ensure that you are fully prepared to drive safely after passing your test.
You might find that some of the things your instructor tells you differ from the way your parents or friends drive - this has nothing to do with learning a certain way to pass the test, it's about safety when driving modern cars.
Different vehicle design often needs a different driving approach. A major example is the use of gears in a manual car - people who passed the test fifteen or twenty years might well have been taught to change each gear in sequence - this is no longer required with modern vehicles. Or someone might tell you that you don't need the handbrake when you stop or park in a car with automatic transmission - you do!
Approved & Licensed Driving Instructors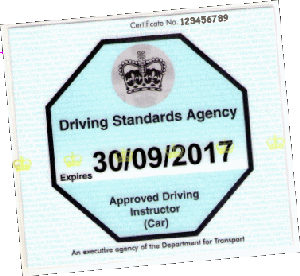 Approved Driving Instructors (ADI) have passed a searching examination in order to demonstrate their skills, they are also checked and graded regularly and have undergone a Criminal Records Check.
You can recognise an ADI because he/she will display a green badge in the tuition vehicle's front windscreen (this must be displayed by law while teaching).
Instructors are graded as 'A' or 'B' with 'A' being the highest grade.
If instructors do not reach a satisfactory standard during their assessments they can have their licence to teach revoked.
Approved instructors are issued with a certificate which shows their grade, they should be happy to show this if asked.
If your instructor is reluctant to disclose his/her grade or to show proof when asked, you might be well advised to consider someone else. Claiming to be a Grade A when actually a Grade B or fail is a serious offence and could lead an instructor to being banned from teaching.

Licensed Driving Instructors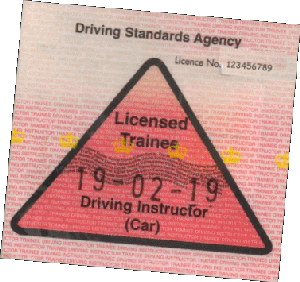 Licensed instructors are in the final stages of training and qualification. These instructors have undergone a minimum required training programme and but have not yet passed the final qualifying examination.
While Licensed instructors are expert drivers and have learned the basic teaching skills, they have less than six months experience in the job.
However, many Trainee instructors will make up for their lack of experience with their enthusiasm for their new career - some will also have had teaching experience in previous jobs.
You can recognise a Licensed instructor because he/she will display a pink badge in the windscreen (this must be displayed by law while teaching).
Your instructor's photograph will be displayed on the rear of badges. But a bit like passport photos, they might look like convicts!
Additional qualifications
Some instructors will have additional qualifications such as special advanced driving certificates, teaching diplomas and even industry related degrees.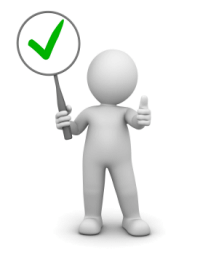 Generally speaking, better qualified and experienced instructors will offer better value (although they might charge a bit more).
If this course has been recommended by an instructor who has supporting DriverActive materials (handouts, etc.), he/she is likely to be a member of the ADI MasterClass support web-site - these instructors get weekly training advice and industry updates to help ensure that they are fully up-to-date with teaching ideas and regulations.