Your Theory Test appointment
Allow plenty of time. If you are late you might miss your test.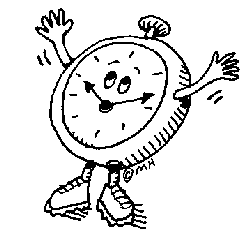 You must take your UK driving licence to your test. Your test will be cancelled if you do not have your licence with you and the test fee will be lost.
After registering at the desk you will then be shown to your test booth where you can choose to do a practise session to get used to the touch screen system.
After the test starts, there is a timer that lets you know how much time you have left. If you finish within the 57 minutes allowed, use the remaining time to go back and check your answers.
Answer all the questions. If you don't know the answer to a question and you are running out of time, just guess!
You must get 43 (out of 50) correct answers to pass. If you are well prepared, the test should be easy.
Case study questions
Some of the questions will be given as a case study. The case study questions show a short story outlining a typical driving situation based on real life examples and experiences that you could come across when driving - this is followed by five questions relating to the situation.
After the multiple choice part of the test you can choose to have a break of up to three minutes before the Hazard Perception part starts.
At the end of the test you will receive your result. You will also receive information about the areas of the test where you got questions wrong (if any). Your pass certificate enables you to apply for your practical test - keep it in a safe place!
Remember that you will need:
Your appointment letter or booking number (in case of booking errors)

Your UK photo-card driving licence to your test.

If you have a licence from Northern Ireland, bring the photo-card and paper counterpart licence.
Your test will be cancelled and you won't get your money back if you don't take the right things with you.
The test subjects
The theory test covers a wide range of subjects with questions covering all aspects of safe driving. You will find information on all the topics in the DriverActive Course.
The lists below shows the subject areas that the questions are taken from. (Full test info on the .gov website)
Alertness

Attitude

Safety and your vehicle

Safety Margins

Hazard Awareness

Vulnerable road users

Other types of vehicle
Vehicle handling

Motorway rules

Rules of the road

Road and traffic signs

Documents

Accidents

Vehicle loading