The Learners Theory Test
DriverActive does not have a theory test section, however, SmartDriving - our parent company - has a full Free App for you to download!
This page give a complete overview of the theory test and how to prepare for it.
Click here to visit our Free Theory App site
Before applying for your practical driving test you must pass the theory test. The best way to prepare for the theory test is to follow the full DriverActive Course and learn the rules in the Highway Code. We recommend that you take your theory test a few weeks before your practical test.
The DVSA video on the right gives an overview of the theory test.
The test is made up from a series of multiple response questions and an 'on screen' hazard perception test. Your driving instructor will give specific help and advice about theory test preparation and information about extra study material that might be useful.
---
Applying for the Theory Test
Get full details about how to book and manage your theory test appointment from the Directgov website by clicking here.
Important: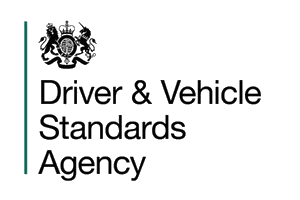 Make sure that use use the official booking site.
Other sites offer a booking service but might charge an additional and quite high commission.
Booking by Phone
Alternatively, you can make a credit/debit card booking by phone:
0300 200 1122 (the DVSA booking line).
Welsh language booking line - 0300 200 1133

minicom booking line - 0300 200 1166

fax booking line - 0300 200 1177
When you book by phone you will need your (the tests candidate's) provisional driving licence number and your credit or debit card details. You will be given a reference number to take with you you when you attend the test.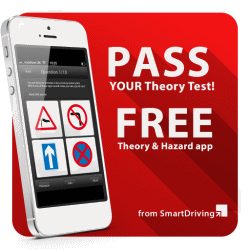 Booking by post
If you wish to book by post, application forms are available from theory and practical test centres or from your driving instructor - you can download a booking form here.
Exemptions
You are exempt from the theory test if you wish to upgrade your licence, for example if you have a full licence for car with automatic transmission and wish to take the test for a manual car - you can find more details at the www.gov.uk web site by clicking here.
There is no limit on the number of attempts you can make at the test - but you will have to pay the full fee each time. There are no discounts for block bookings!
---
Your test appointment
As with all appointments, allow plenty of time. If you are late you might miss the test.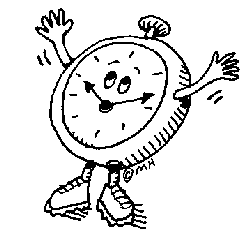 You will register your arrival and must show You must take your UK photo-card driving licence to your test. Your test will be cancelled if you do not have your licence with you - the test fee will be lost.
You will then be shown to your booth (privacy is ensured by individual 'booths' for each candidate) where you can choose to do a practise session to get used to the touch screen system.
After the test starts, there is a timer that lets you know how much time you have left. If you finish within the 57 minutes allowed, use the remaining time to go back and check your answers. Answer all the questions - make sure you answer all the questions If you don't know the answer to a question and you are running out of time, simply guess!
You must get 43 (out of 50) correct answers to pass. If you are well prepared, the test should be easy, but as with any exam, you will have to do some studying!
Case study questions
Some of the questions will be given as a case study. The case study questions show a short story outlining a typical driving situation based on real life examples and experiences that you could come across when driving - this is followed by five questions relating to the situation.
After the multiple choice part of the test you can choose to have a break of up to three minutes before the Hazard Perception part starts.
At the end of the test you will receive your result. You will also receive information about the areas of the test where you got questions wrong (if any). Your pass certificate enables you to apply for your practical test - keep it in a safe place!
---
The Hazard Perception Test
The Hazard Perception Test (HPT) comprises a selection of film clips, showing real road scenes and potential hazards.
You will be assessed on how soon you spot the dangers shown in 14 film clips chosen at random from a series of two hundred.
Failure to pass the hazard perception test will result in failure of the whole test even if you do well with the multiple choice questions - if this happens you will have to take the complete test again.
It's estimated that with around three hours training, new drivers can achieve scores equal to those of experienced drivers.
Your driving instructor will advise you about the best way to prepare for the HPT using CD roms or DVD's. Most instructors will have disks that you can borrow, rent or buy. If not there are several now available is bookstores. You can also study for the HPT with the SmartDriving Free Theory App.
The touch screen technology

You don't have to know anything about computers to take the theory test!
You simply read, and/or listen to the questions and then touch the screen to indicate your choice of answers.
The easy-to-read screens show only one question at a time with simple navigation than enables you to go backwards or forwards through the questions.
The questions have both text and pictures (for example, road signs) and you can change your answers at any time. See the info panel on this page for a link to the DVSA sample tests.
---
The test subjects
The theory test covers a wide range of subjects with questions covering all aspects of safe driving. You will find information on all the topics in the DriverActive Course.
The list below shows the subject areas that the questions are taken from.
---
Special Needs
Arrangements can be made to help people with special needs, but you must be sure to make enquiries at the time of booking.

If you have problems reading, you can listen to the questions but note that they are only available in English and Welsh.

A video of the test info in British sign language is available on screen for those with hearing difficulties. An interpreter can go with you into the test centre if you don't use BSL. This needs to be arranged through the theory test customer services section.

Check with the DVSA (Driving and Vehicle Standards Agency) for details of other ways that they can help.

All centres comply with access regulations for people who have physical disabilities.